Ductless Mini Split Installations Brasstown NC | Top Cooling Systems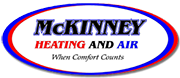 A mini-split AC can be quite a handy thing to keep around your home, but it will take some consideration before you go out and purchase one. You'll likely have more than a few questions, especially regarding the differences between the mini-split AC and an HVAC system. These two systems are ductless alternatives to larger central air systems and are popular and efficient homeowners' options.
Both require proper installation if you want the best performance. Thankfully, our technicians have had years of experience in the business of installing mini-split systems, so they are more than capable of answering any questions you might have. They are trained to provide professional services, from knowledgeable advice on which units would be best for you to high-quality HVAC installation and maintenance services. Regardless of whether you're just considering your options or looking to upgrade a system you already have, we can help.
Trusted Ductless Air Conditioner Installers Near You
As they are alternative systems to traditional home cooling systems, mini-split systems require a different installation and maintenance approach. The key is knowing what to look for when looking for a qualified technician to help service your ductless unit. This means you'll need to do some research. But fear not; we have a few pointers to look out for when considering your purchase.
-Specific Knowledge. Because of their unique designs, you'll need someone with specific knowledge and training in their installation and servicing. Not every HVAC technician can help you when it comes to these systems, so be sure to ask whoever is offering to help if they have the specific know-how to install and maintain a mini-split unit.
-Expertise in Circulation. A mini-split system is a ductless system, so it is more direct in its cool air exporting. It blows air directly into the room without using a duct-based system to transport the air. These systems require a professional with expertise in circulation tactics so that you can expect the best performance from your mini-split AC.
-Transparency in Pricing. These smaller systems are far more budget-friendly than larger HVAC systems, but you'll need to be careful that the costs don't inflate out of control. A good contractor prepares transparent, accurate, and detailed estimates to ensure that you stay within your budget.
Need To Get Your Ductless Air Conditioning Installed? Call Today!
Our goal is to ensure that our clients find the best air conditioning solutions for their homes. We work to hear your concerns and meet your needs, no matter your situation or budget. We guarantee our customers will receive the best possible service from start to finish, no strings attached. So, if you are in the market for a ductless mini-split system, don't hesitate to call us today and see for yourself what we can do for you!