HVAC Repair Brasstown NC | Local Maintenance Service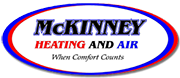 As a retailer, it's essential to help maintain the comfort of your employees and customers as they spend time in your store. You need to make your business a comfortable environment to ensure you don't end up losing business thanks to something as simple as good heating or cooling. Imagine you're sitting in an uncomfortably hot restaurant. How likely are you to return on the next hot day?
Poor IAQ in any workplace--whether it's a retailer, an office, or a restaurant--can cause a decline in productivity and have adverse effects on one's health. That's why our commercial HVAC contractors have been providing stellar service for many years. With a vast knowledge of every make and model, they know how important it is to repair your HVAC as quickly and efficiently as possible to ensure that you don't lose any business.
Your Trusted Commercial HVAC Installers Near You
A commercial HVAC system can be a pretty hefty investment for a business, but as they say, you've got to spend some money to make money. Investing some of your money on upgrading your system will end up paying for itself in the long-run, especially when it is well-maintained over the years.
We take the time necessary to ensure that your system is tuned correctly and running at peak performance. Our regular maintenance checks ensure that no small problems end up snowballing into any more significant issues, so you don't have to worry about unpleasant surprises.
If you're in the market for a quality commercial HVAC service, call us today and speak to one of our helpful representatives!
Need Your Commercial HVAC System Fixed or Installed? Call Today!
No repair is too difficult for us. Our technicians all have extensive training in HVAC repairs and maintenance and repairing furnaces, boilers, cooling systems, and other similar heating and cooling systems. With trucks fully-stocked with state-of-the-art equipment, we can provide your business with innovative solutions to any of your system problems.
Our technicians are also trained to spot specific faults and to know what repairs are most appropriate. In other words, we are honest and upfront about what needs to be done. All warranties are honored, and we provide dependable service for all of your HVAC needs.