Brasstown NC AC Repair | Top Cooling Unit Maintenance Service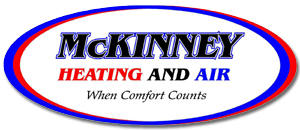 Picture this. It's the peak of summer, and you're preparing to go to bed for the night, when your air conditioner gives up on you. What a nightmare! And things can get much, much worse once you lose the cover of darkness and the sun brings out the heat and light. If you find yourself experiencing an air conditioning crisis, make sure you don't panic.
Be sure to reach out to us for your HVAC problems. Our team of specialists is always prepared to lend you a helping hand - no matter what the time. Other companies may do a nine-to-five run by the clock, but at our firm we believe in working according to our customers' needs! No matter the day or time, when you pick up your phone and give us a call, we'll have our team over at your house before you know it.
AC MAINTENANCE AND TUNE-UPS | KEEP THE COOL GOING STRONG
There are many HVAC and AC maintenance services that do not provide the quality of work you may be looking for. Instead of looking for a long-term solution for the problem, many contractors choose the easier path and then walk away. Often, this means that your HVAC system's primary concern is never solved, and you have to get in touch with the maintenance contractors once again, thereby wasting both your time and money.
However, we do not try to find the solution until we understand what is causing the problem in your HVAC system or whether any cooling system component needs to be replaced. After finding the root cause of the problem, we will devise the repairing plan accordingly and get your system up and running again.
Thanks to our detailed planning, our repairing procedures may take some time. However, you can rest assured that we will not start the repair process until you tell us to do so. And, if there is no need for repair work, we will let you know.
All of our technicians are certified professionals who are experts in their field. They have been working in this field for many years and understand every aspect of an HVAC system. From fixing the thermostat to faulty wiring, our technicians are equipped with the latest tools to quickly and easily fix any problem.
And if we think that you need to get a new cooling unit instead of a repair to cut down on further expenses in the long run, we will just let you know. All of our services are founded on honesty and integrity, so we will work based on the budget set by our customers.
DON'T LOSE YOUR COOL | CALL FOR AC REPAIRS
We've been in the HVAC industry for a long time and have the experience and technical skills to prove it. So don't exhaust yourself scouring your nearby areas for an AC repair service that you can rely on.
Instead, take time to visit our website and reach out to us by filling out the contact form or calling us directly. Our customer care team will be more than happy to guide you through the whole process. From selecting a new system to figuring out a payment plan, to maintenance check-ups, we've got you covered!