Furnace Repair Brasstown NC | Top Maintenance Experts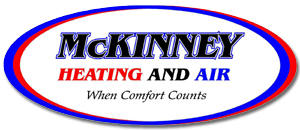 Hiawassee is renowned for its scenic vistas and hot, muggy summers. But, come October, the temperatures start to plummet, and winter arrives in full-force after November. That's the time when your heating system needs to be in full go-mode. But what do you do when your heating unit gives up on you while the chilly winds are blowing outside? That's simple - you get in touch with us! Our team of skilled specialists is always ready to provide our customers with superior and speedy repair and maintenance services. You can trust us to get your heating system, and your comfort, back to normal in no time.
HEATER INSTALLATION AND MAINTENANCE SERVICES NEAR YOU
Heating systems do not come cheap, and you depend on them to keep your home warm when the temperature falls quickly outside. Although these systems are usually durable, it does not mean that they will last forever. An old system, in particular, is prone to breakdowns, and if you own such a model, it is good to know a local heating repair service provider you can trust.
When something goes wrong with your furnace, it is best to get in touch with the experts right away. Our team has the perfect blend of experience and technical expertise required to repair heating systems, allowing us to address the issue swiftly and efficiently. So don't worry about shivering in the unforgiving cold anymore. Give us a call instead!
NEED YOUR FURNACE INSTALLED OR FIXED? CALL OUR NEARBY EXPERTS!
If your heating system starts acting out, don't put off repairs, even if the problem seems minor. Delaying a repair or maintenance check-up can end up costing you big time when a small issue spirals out of control into a huge headache.
To make sure you detect and address all your heating woes before they become costly nightmares, watch out for the following red flags that signify a repair is required:
Your furnace starts emitting strange sounds
Your energy bills are reaching the skies.
Your system is unable to maintain the set temperature.
Some rooms in your house are too cold, and some are hot.
Your heating system is suddenly blowing out cool air.
There is a rapid increase in the amount of dust particles and dehumidified air near your house.
If you've been searching high and low for dependable and skilled HVAC specialists, then look no more! Our firm offers you super-swift heating repair services along with experienced technicians to make your heating system problems a thing of the past. With our team at the helm, you can look forward to having your life and heating unit running like normal soon...and that's a guarantee!