Brasstown NC AC Installation | Trusted Cooling System Replacements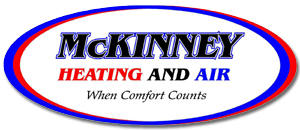 Our region gets 207 fantastic sunny days per year. But, our warm and muggy summers can also make the heat a little unbearable to withstand without an efficient cooling unit working around the clock. And when you're entirely dependent on your cooling system to make your home heat-free, your AC must work at its best. But what can you do when your air conditioner stops working just when you need it the most?
The idea of HVAC trouble is more than enough to cause even the most stoic of people headaches. Trying to coexist with a malfunctioning air conditioner in mid-summer can be problematic, to say the least. Then there's the question of whether or not your system needs to be replaced or repaired. Luckily, we have some good news for you. You can quickly tell when it's time to bid your old cooling unit adieu by watching out for specific warning signals.
Let us help.
Here are six sure-shot symptoms that'll help you decide when your old cooling system needs to be replaced:
Your comfort system needs frequent repairs;
Your system is more than a decade old;
Your energy bills are showing signs of a sudden increase;
Some rooms in your home are cool, while others are hot;
Your comfort system makes use of the R22 refrigerant (which has been discontinued now due to environmental concerns).
AIR CONDITIONER INSTALLS AND REPLACEMENTS YOU CAN TRUST
If you notice 2-3 of the signs mentioned above, it's time for you to get yourself a new system. We provide hassle-free services while ensuring the entire procedure is conducted smoothly. Once we have installed a new system in your home, you can call on us anytime for routine maintenance work to be performed. Our technicians have been working with these systems for several years, so they can quickly identify the problem area, thus letting you know if you need a replacement.
Are you still unsure about whether or not to get a replacement? Here are some of the benefits of installing a new system:
1. You can save money in terms of energy bills. This is because new systems are more energy-efficient, and they consume less power to keep running;
2. You don't have to put up with the annoying noise any more. The newer models are much quieter;
3. You can enhance your comfort level. The latest air conditioning systems cool faster and make sure the air spreads evenly throughout the space.
Our team of experts is always standing by help you with AC installation and replacement. Many people don't realize that they need to consider the size of their interiors before selecting the right system. To cool your home efficiently, you need to choose the right size for your system. You can rely on us to provide you with the best recommendations.
NEED YOUR AIR CONDITIONING INSTALLED OR REPLACED? CALL OUR TEAM!
Whether you need emergency services, maintenance check-ups, or AC installations, our team will have your unit and home comfort back to normal in a jiffy.