Comfort Counts Maintenance Agreements - "The Smart Choice"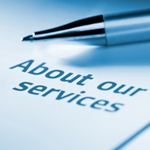 We all know that the cost of living continues to rise and wise consumers are looking for ways to lower their expenses while also receiving the excellent service they deserve.
Heating and cooling systems have a way of breaking down when the weather is at its worst; on the coldest day of a frigid winter, or during a sizzling summer heat wave; times when your comfort system must work the hardest, and when you need it most.
We at McKinney Heating and Air understand this and offer an inexpensive yet proven way to save you money on your home comfort budget.
Our Comfort Counts annual maintenance agreements are a proven method of doing just that! Industry studies have shown that maintaining your home comfort system not only saves money, but also extends the life of your system.
Once you decide to become a Comfort Counts Priority Client, you will receive two annual visits, during which one of our experienced technicians will perform a complete check on your system. Also, you will be given priority over non-agreement customers on any service calls, no overtime charges should you have a problem after-hours and receive a 10% discount on any parts that may be needed.
We keep track of your unique maintenance schedule and contact you when it's time for us to come out. That's one more thing we take off of your to-do list.
So, for less than the cost of a daily newspaper, you not only save money but also get the peace of mind you deserve, all the while extending the life of your system.
Multiple system discounts available.